Seventh Form Whangarei High School students (2001) the year leading up to the applicationThe story of how the Whangarei Harbout Marine Reserves came to be is unique. As far as anyone has been able to discover the Whangarei Harbour Marine Reserve is the only marine reserve in the world proposed by a high school student group. That is a truly great contribution to conservation in New Zealand. Maybe even more importantly this amazing project serves to highlight the importance of the benefits and opportunities to education that marine reserves offer. Education experiences in marine reserves is a journey of discovery still in its infancy in New Zealand.
On March 15 2002, a formal marine reserve application was made to the Director-General of Conservation. Under Section 5 of the Marine Reserves Act 1971, Kamo High School gave notice of its intention to apply for an Order-in-Council declaring three areas of sea and foreshore around Motumatakohe (Limestone Island), at Waikaraka and around Motukaroro (Passage Island) as a marine reserve known as the Whangarei Harbour Marine Reserve.
The Kamo High School 7th form geography students, led by teacher Warren Farrelly, had been working on this proposal since 1990. The three areas form an ecological sequence of marine habitats from mangrove to mudflat and rocky reef. The students involved in the project were part of a unique learning experience. Each year new 7th form students would learn about the need, benefits, and appropriateness of a marine reserve in the Whangarei Harbour. Students would take part in fundraising, consultation, publicity, and seek expert advice from people such as Dr Bill Ballantine and Wade Doak. It was a long journey and an incredible task, a major national and international achievement. The application ( see download list below) demonstrates the past extent of work, determination, thoroughness and skill of the applicant - Kamo High School.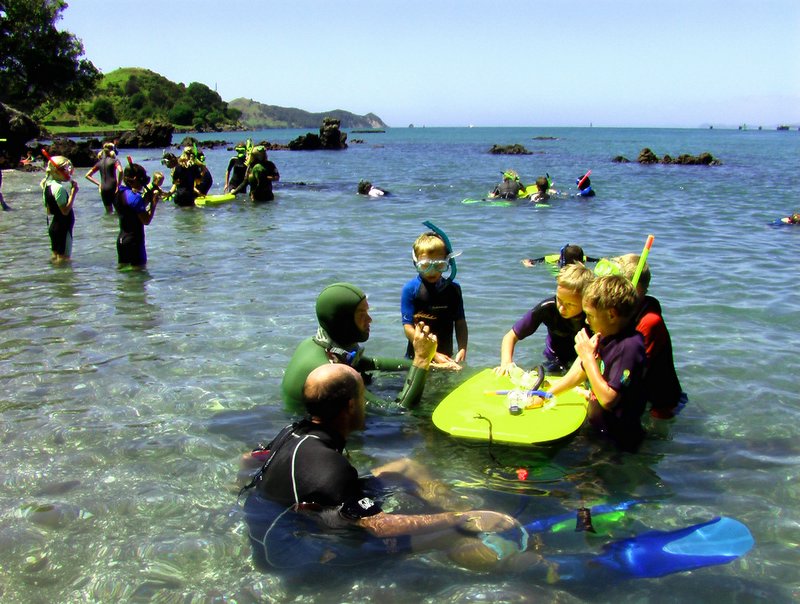 An Experiencing Marine Reserves snorkel day held at Motukaroro Island, now a common event at this reserve
It has been done once, the application was approved by the Director-General. It can surely be done again. During the project leading up to the application for the marine reserve there were many doubts and quesitons about the ability of sixteen-year-olds to contribute to their community in this way. The Whangarei Harbour Marine Reserve has become a significant education and community asset. Those doubts seemingly have been laid to rest........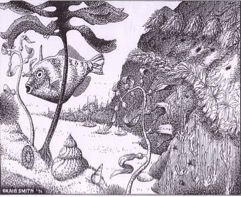 Student art supporting the Whangarei Harbour Marine Reserve Application
If you want to learn more about this special marine reserve there is a useful information page on the
Whangarei Marine Reserves on the MarineNZ.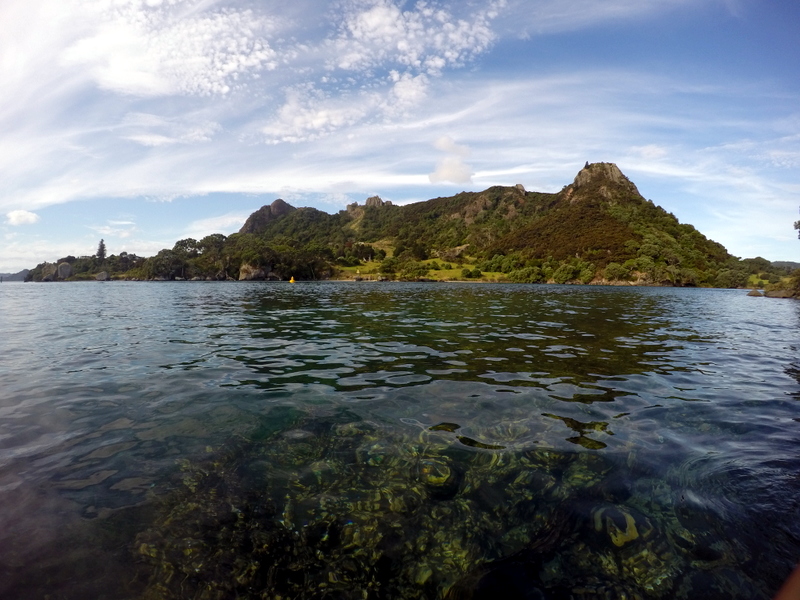 A view from in the Motukaroro Marine Reserve at Motukaroro Island looking back towards Reotahi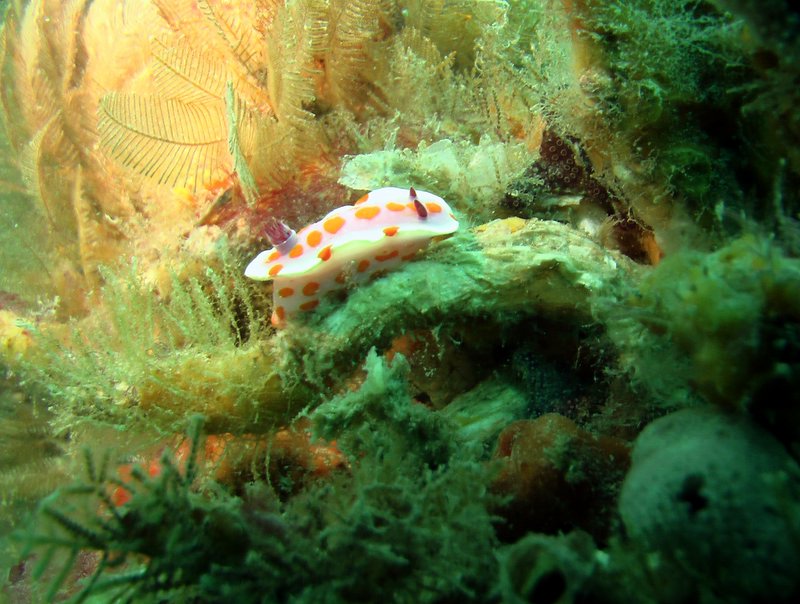 A scene captured in the lush encrusting invertebrate community on the reefs surrounding Motukaroro Island in the Whangarei Harbour Marine Reserve, a clown nudibranch is picture (center)
We have assembled for you an archive of background documents below for you to download and explore.
Whangarei Harbour Marine Reserve Archive
Search