Education In Your Community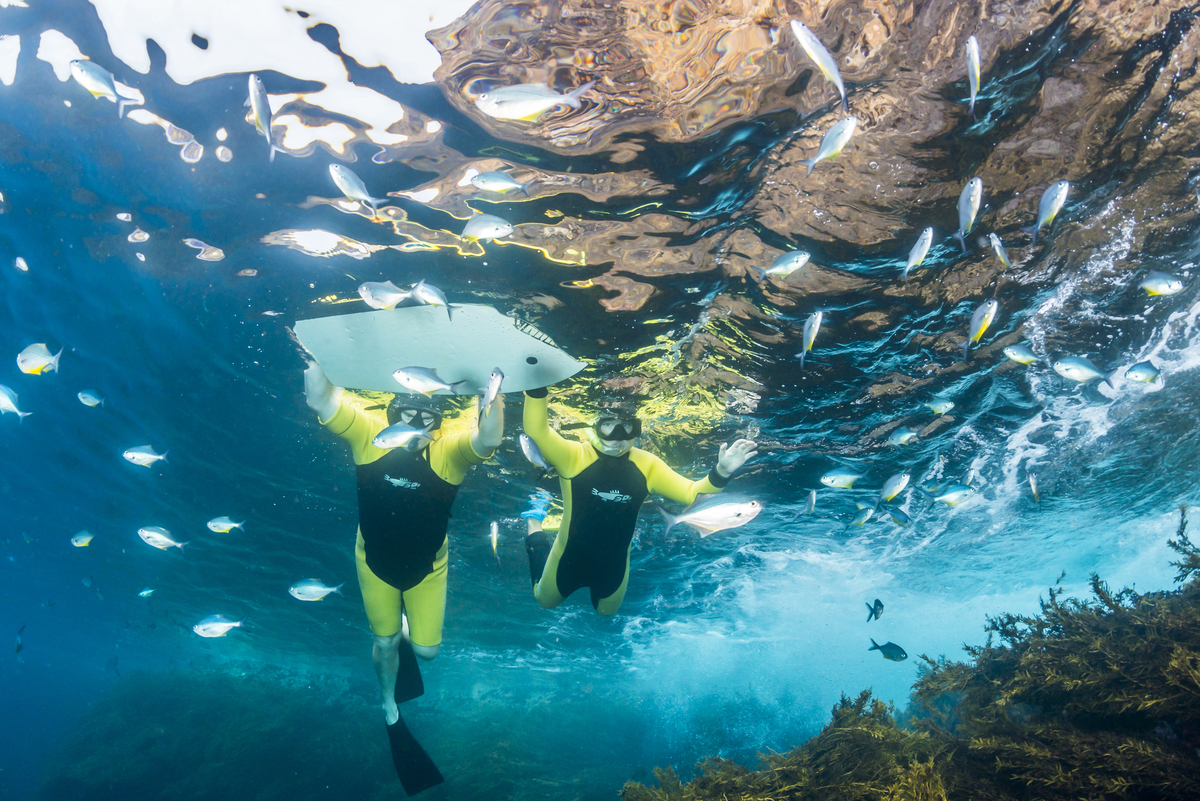 EMR students exploring the Poor Knights Marine ReserveMarine conservation goals are not achieved easily or in short time spans. Our first marine reserve was created in 1971 at Leigh. It has been a resounding success: ecologically, economically and, without planning to, educationally. Fifty years later we are still struggling to establish an effective network of marine reserves. This section looks at the roll of education in changing how we as country think about the Sea and the role of marine reserves.
More than ten years ago the team at Mountains to Sea Conservation Trust set out on a journey to engage New Zealand's children in experiencing a marine reserve. They created a program called Experiencing Marine Reserves (EMR). EMR uses an experiential approach, bringing the magic of our coastal ecology and the excitement of restoration that goes on in a marine reserve, to thousands of young New Zealanders, their parents and their teachers. We welcome you to go to the EMR website and follow this story and decide for yourself how valuable this approach is to reaching our goals in marine education. Better yet get in touch and get involved with an EMR in your region. You will see how to do to this on the web site. This page connects you with EMR and other marine conservation education resources.